Our Topic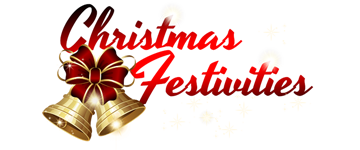 We are glad to have welcomed our Reception class back well rested after their half term break. Children have been keen to share their stories about their busy half term activities, and we have all enjoyed looking at the photos and drawings children have shared in their Time to Talk Books. This half term our theme is Christmas Festivities, and we will have a wide range of Christmas stories and activities to explore during this very busy and exciting term! For much of last term our children enjoyed playing teachers, so our role play in class this half term is a classroom, where children can further explore this imaginative play.
Literacy
We will:
Become more familiar with a wider range of phonics sounds and reading words in sentences.
Think about words that rhyme and develop our understanding of rhyme.
Write letters, lists and short captions linked to our class stories.
Reading
Reading is very important to us here at All Saints' and we cannot over emphasise how important it is for your child to read with you regularly at home every day. You will have received with this letter a leaflet telling you how you can support your child's reading at home, and please do find time each day to sit and enjoy reading with your child. Your child will have a reading record book that will be used both at school and at home to share progress on your child's reading. Please make sure your child brings their book bag to school every day.
Please click here for our reading leaflet.
Maths
We will:
Think about one more and one less.
Count forwards and backwards to and from 20.
Explore shapes, 2D and 3D.
R.E
We will:
Think about celebrations in Christianity and other Faiths.
Phonics/Spellings
Each week children in Year One will be given spellings on a Monday to be practiced in preparation for a test on the Friday.
The spellings sheet will also show the particular sounds that we are focusing on in our phonics that week.