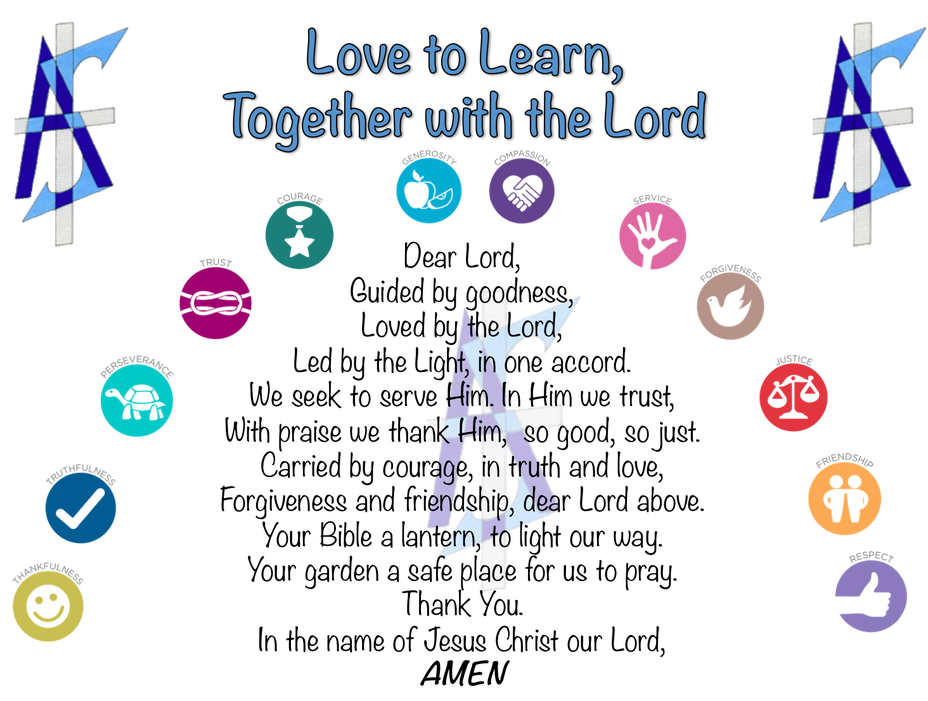 Our Vision
All Saints is a happy, safe and inclusive school where:
This vision is underpinned by the Christian Values we share; Love, Perseverance, Friendship, Generosity, Truthfulness, Courage, Compassion, Service, Forgiveness, Justice, Respect, Trust and Thankfulness.

Click here
for this half term's Home School Value home help sheet – Compassion

Talk about COMPASSION together...
Compassion is about 'standing in someone else's shoes' when they are having a hard time. In other words, trying to understand how they might be feeling and doing our best to try to help.
Talk together about:
• how we can show compassion and kindness to one another at home
• recognising when friends at school need us to listen and act with compassion
• stories in the news demonstrating how strangers show compassion in times of natural disasters
• how nations show compassion to other nations at times of disaster or need by sending money or volunteers to help
What a difference compassion and kindness can make!
Numerous charities help people who have been hurt, are ill or suffer through lack of resources. Below are just 3: