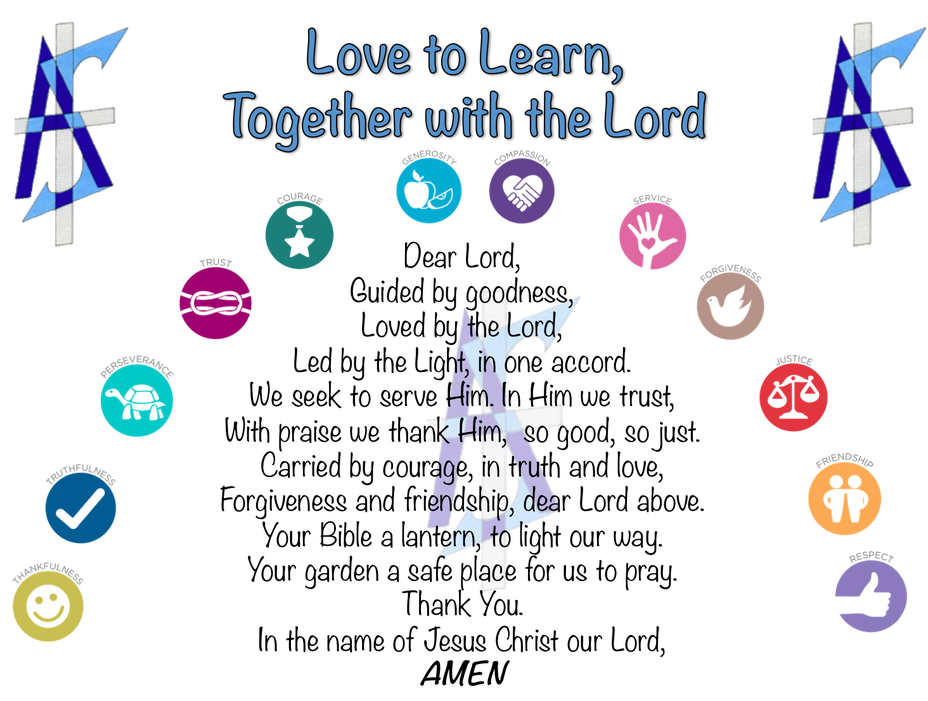 Our Vision
All Saints is a happy, safe and inclusive school where:
Learning is a rewarding and enjoyable experience for everyone.

We provide our pupils with the highest standards of education in a nurturing, fun and friendly atmosphere.

A wide range of enriching opportunities are provided.

Every child is encouraged to be an independent, reflective and creative learner.

We challenge every child to ensure they achieve, and reach their full potential.

We pride ourselves on exemplary behaviour, good manners and respect for each other.

Parents are welcomed and included in their child's education.

Staff are valued and trusted.

Children are provided with the necessary skills to grow into responsible, caring and fulfilled adults.

Our children make our community proud and are being prepared for life in Modern Britain.
This vision is underpinned by the Christian Values we share; Love, Perseverance, Friendship, Generosity, Truthfulness, Courage, Compassion, Service, Forgiveness, Justice, Respect, Trust and Thankfulness.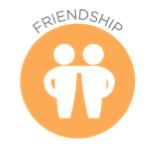 Click here

for this half term's Home School Value home help sheet – Friendship
Talk about Friendship together...
Learning to be a good friend, someone who can be trusted and is loyal, takes a lifetime.
Talk together about how friends come in all shapes and sizes.
Some are young, some are old.
Some are always there, some we see only occasionally.
• How do we choose our friends?
• What makes a good friend?
• Are we a good friend to others?
Friendship Video
Check out this BBC Bitesize Video here about two boys who have been bestfriends since birth. They explain how they share things, help each other with school work, and make decisions as a pair. Even though they have their differences, they always make up in the end.