Maths at All Saints'
Intent




Mathematics provides a way of viewing and making sense of the world. It is an important skill, which runs throughout life. We aim to develop each pupil individually, to promote excitement, challenge and fun of mathematics.
We want all pupils at All Saints' Primary School to enjoy mathematics and to develop curiosity and a clear understanding of the subject. We promote the attitude that 'we all
can do maths!'
We want to teach the children a deep understanding of concepts through small, manageable steps

primarily through talk.

We provide a curriculum that allows children to master maths through the 'mastery approach' where learners at all levels (including SEND) are helped to achieve . We teach children to solve problems by applying their mathematics to a variety of problems.
.
Implementation
Our mastery approach to the curriculum is designed to develop children's knowledge and understanding of mathematical concepts from the Early Years - Y6.
At All Saints' we follow the national curriculum and follow Lancashire's planning as a guide to support teachers with their planning and assessment.
.
Please find the year group curriculum overviews that we use in the planning, teaching and delivery of mathematics within our school.
Whole Schools Yearly Overviews
.
The calculation policy is used within school to ensure a consistent approach to teaching the four operations over time
Policies
Mental Calculations Policy Addition and Subtraction
Mental Calculations Policy Multiplication and Division
Calculations Policy - Subtraction
Calculations Policy - Multiplication
Calculations Policy - Division
.
Within all areas of our mathematical learning we actively encourage the use of both concrete resources and visual representation in order to develop our children's mathematical knowledge, understanding and skills before moving onto the abstract element of mathematics.
.
Gallery
Below are some examples of our children using these within their daily maths lesson.
.
Times Tables Rockstars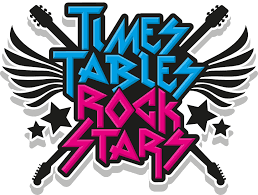 When it comes to times tables, speed AND accuracy are important – the more facts your child remembers, the easier it is for them to do ha rder calculations. Times Table Rock Stars is a fun and challenging programme designed to help pupils master the times tables. Please ask for your child's log in details.
This weeks TTRockstars are:
.
Impact
We aim for children to be fluent in the fundamentals of mathematics with a conceptual
understanding and the ability to recall and apply knowledge rapidly and accurately.
They should have the skills to solve problems by applying their mathematics to a variety of situations with increasing sophistication, including in unfamiliar contexts and to model real-life scenarios. Children will be able to reason mathematically by following a line of enquiry and develop and present a justification, argument or proof using mathematical language.