Computing
At All Saints' we believe a high-quality computing education equips pupils to use computational thinking and creativity to understand and change the world. Computing has deep links with mathematics, science, and design and technology, and provides insights into both natural and artificial systems.
The core of computing is computer science, in which pupils are taught the principles of information and computation, how digital systems work, and how to put this knowledge to use through programming. Building on this knowledge and understanding, pupils are equipped to use information technology to create programs, systems and a range of content.
Computing also ensures that pupils become digitally literate – able to use, and express themselves and develop their ideas through, information and communication technology – at a level suitable for the future workplace and as active participants in a digital world.
For Online safety policy and information about how we are keeping in line with KCSIE 2021 documentation, please refer to Safeguarding & Online Safety section of the website. This page also includes links/contacts/information for Parents about Online safety.
Statutory framework for the early years foundation stage
The National Curriculum Computing Key Stage 1 & 2
What our pupils think...
'I enjoy every computing lesson.' -KS1 pupil
'I enjoy computing because we learn new things every lesson.' - KS2 pupil
'It's fun to work on the laptops and the ipads.' - KS1 pupil
'My teachers help me whenever I am stuck.' - KS2 pupil
All Saints' Computing Long Term Plans
Useful links
https://www.barefootcomputing.org/homelearning
https://projects.raspberrypi.org/en/codeclub
https://www.saferinternet.org.uk/advice-centre/young-people/resources-3-11s
https://www.stem.org.uk/primary-computing-resources
https://www.computingatschool.org.uk/homelearning
http://info.thinkfun.com/stem-education/6-unplugged-coding-activities-for-hour-of-code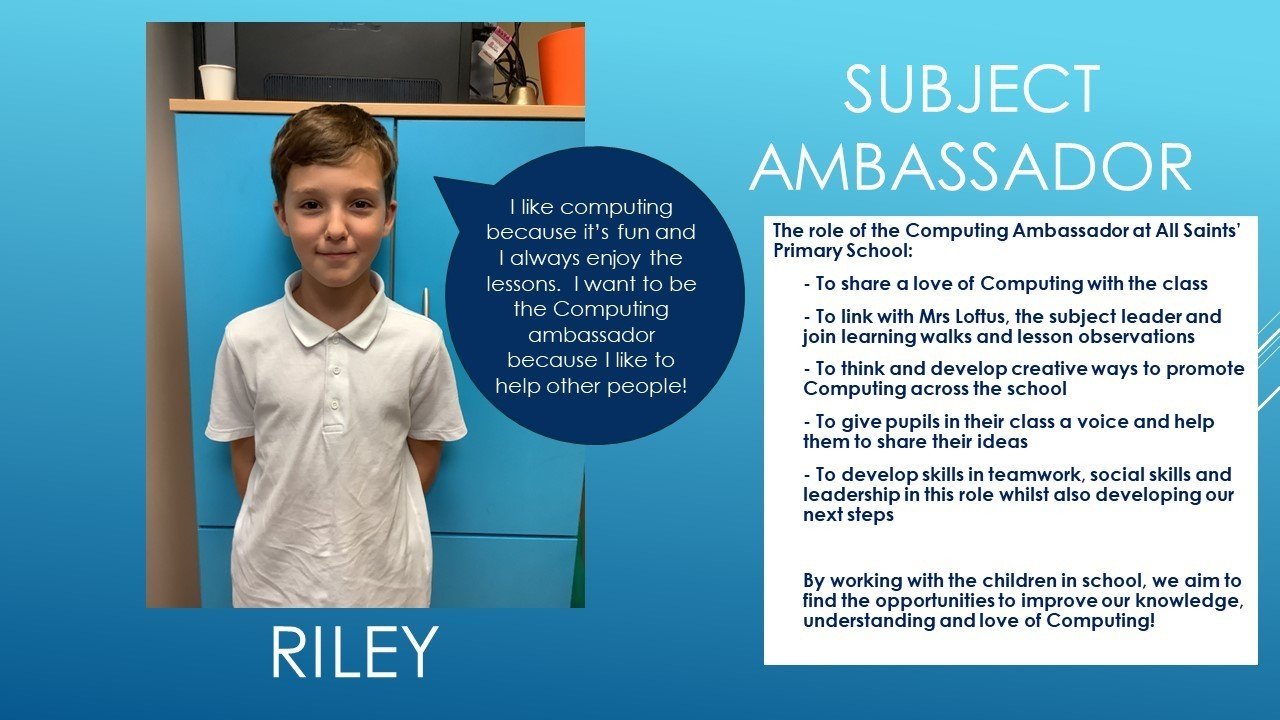 Recommended Books
Careers In Computing