Ofsted
All Saints' Ofsted Report
Following a section 8, short inspection visit on Tuesday 13th December 2016, we are pleased to inform you that our school continues to be judged as 'Good'.
We were delighted to see that our work since the previous inspection has been successful and many of the things we value as a school were identified by the inspector as strong.
The report is a real credit to the All Saints Community; staff, children, governors, parents and professionals and all those who play a role in making our school as effective as it is.
Most of all, we would like to thank you, the parents and carers for your comments during the inspection which were overwhelmingly positive. Your continued support for the school makes such a difference.
Finally, I would like to take this opportunity to thank all the staff and governors for their continued hard work and dedication which has made this result possible. They are some of the most dedicated and passionate educationalists that I have worked with and always have the children's education and development at the heart of everything they do.
Sarah Partington Headteacher
Parents View
Click on the icon below to access the Parents View website. Parent View gives you the chance to tell Ofsted what you think about your child's school, by sharing your views, you'll be helping your child's school to improve.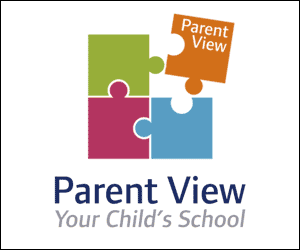 Department for Education performance tables